Pack 862 Rocks!
We're thrilled that you're considering Cub Scouts and Pack 862!
Located in east Dallas, Texas, Pack 862 is a Cub Scout pack in the Tejas Caddo District of Circle Ten Council. We are sponsored by the PTA at Victor H. Hexter Elementary School, a Blue Ribbon and TEA Exemplary elementary school in Dallas ISD.
As parents of young boys, we have choices in extracurricular activities. The boys want to have fun, and and we want them to learn positive values and lifetime skills. If your son has completed kindergarten, Cub Scouting may be what you're both looking for.
Pack 862 is sponsored by the PTA at Hexter Elementary School, and our boys come from many public and private schools.
We have pack meetings or activities once a month. Each den (about 8 boys in the same grade) has one to two den meetings each month.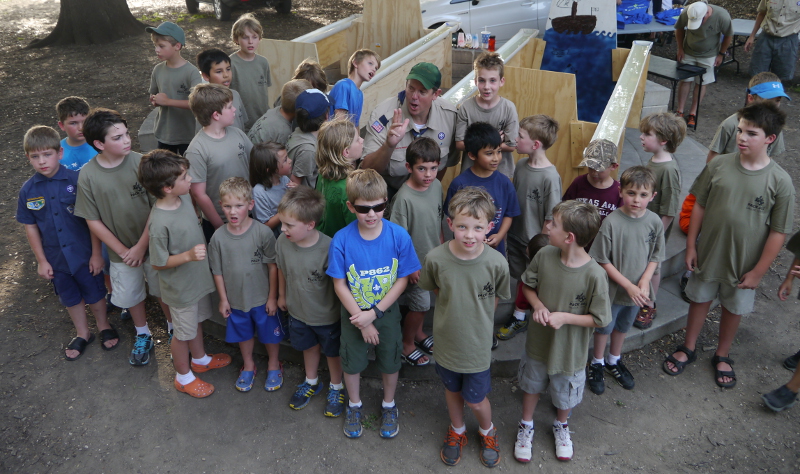 Three times a year, we have optional Pack campouts at state parks or Boy Scout camp facilities. We fish, hike, play, learn, and simply spend time together as a family.
We encourage our Scouts and families to attend as many pack activities as possible.
Our parents are indispensable. They assume leadership positions within their sons' dens and in the pack. Our cubmaster, assistant cubmasters, den leaders and other parents function as our pack committee. The committee meets monthly, and they are open to all parents.
The best way to learn more about Scouting is to jump in! Feel free to ask questions. Contact us at info@pack862.org or check out our Facebook group. Remember: we were in your shoes just a few years ago!
Cub Scout Values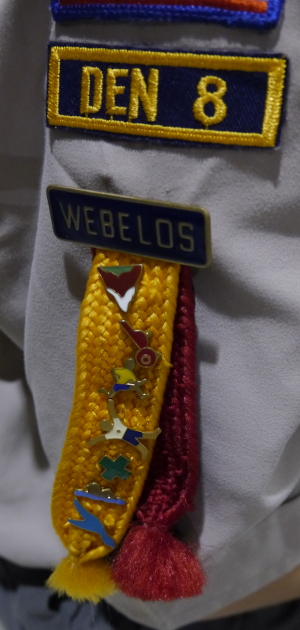 Since 1930, the Boy Scouts of America has helped younger boys through Cub Scouting. Parents, leaders, and organizations work together to achieve the 10 purposes of Cub Scouting:
Character Development
Spiritual Growth
Good Citizenship
Sportsmanship & Fitness
Family Understanding
Respectful Relationships
Personal Achievement
Friendly Service
Fun & Adventure
Preparation for Boy Scouts
Cub Scout Ideals
Cub Scout Motto
Do Your Best.
Law of the Pack
The Cub Scout follows Akela. The Cub Scout helps the pack go. The pack helps the Cub Scout grow. The Cub Scout gives goodwill.
Cub Scout Promise
I promise to do my best To do my duty to God and my country, To help other people, and To obey the Law of the Pack.
Cub Scout Sign
The Cub Scout sign is made with the right arm held high and straight up above the shoulder, with the index and middle fingers forming a V.
Tiger Cub Motto
Search, Discover, Share
Questions? Want to join? Email us at info@pack862.org or check out our Facebook group.